Glasgow Rotation Training
The University of Glasgow rotational training illustrated by Dr Mathis Riehle: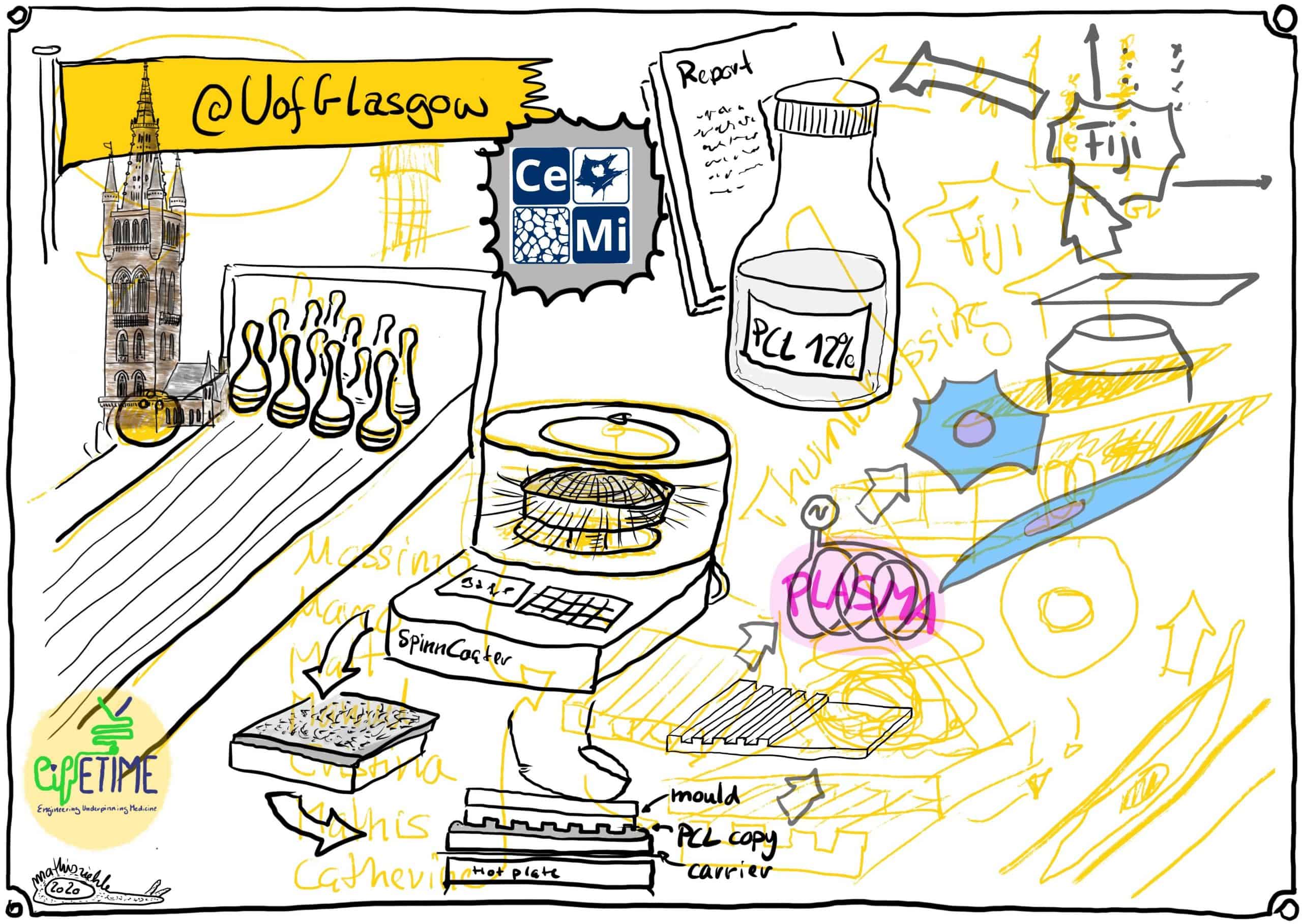 The 2019 LifETIME students arrived in Glasgow on Monday 28th October 2019 for the final week of the CDT rotational Training. By the time the student reached Glasgow they had formed a strong cohort having spent the last two weeks together at the University of Birmingham and at CURAM – NUIG. Often referring to them themselves as a family.
Before the lectures and lab experience started the student got to meet the Glasgow team and enjoyed some pizza and  friendly competition at the 10-pin bowling.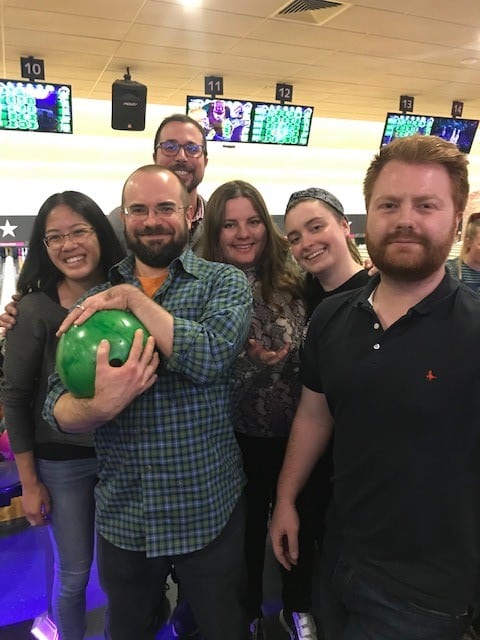 During the training week the students attended lectures in the morning and labs in the afternoons. Each lecture was engaging and dynamic to demonstrate the techniques available for the student to use within their research and to help underpin the fundamental engineering principles.
The student attended the following lectures over the duration of the week:
Stem Cells with Prof Matt Dalby
Biomaterials with Prof Manuel Salmeron-Sanchez
Nanoparticles with Dr Catherine Berry
Tissue Engineering with Dr Mathis Riehle
Scaffolds for tissue engineering with Dr Cristina Gonzalez Garcia
Microfluidics with Prof Huabing Yin
Following the lectures, students spent the afternoons gaining hand-on experience in the following labs:
Substrate fabrication
Cell culture
Image analysis