Lake District Retreat: A combination of training and water sports
By Emma Lardner (She/Her) (lifETIME CDT Administrator for Birmingham and Operations Manager of the Healthcare Technologies Institute, University of Birmingham)
Following delays due to COVID-19, our 2019, 2020 & 2021 cohorts visited Coniston in the Lake District for our Annual Lake District Retreat in September.
The purpose of this retreat was to deliver elements of the Skills Training programme and to bring students together to strengthen the relationships both within their cohort but also with other cohorts, supervisors and members of the Management committee.
On Monday 19th September, the 2020 & 2021 cohorts arrived at the Raymond Priestley Centre, an outdoor education centre owned by the University of Birmingham and located next to Lake Coniston in the Lake District. The 2021 cohort headed out onto the lake for some water sports, while the 2020 cohort attended a workshop from Dr Jamie Gallagher to provide training on creating short, impactful videos about their research, in preparation of the Impact in 60 Seconds competition later this year.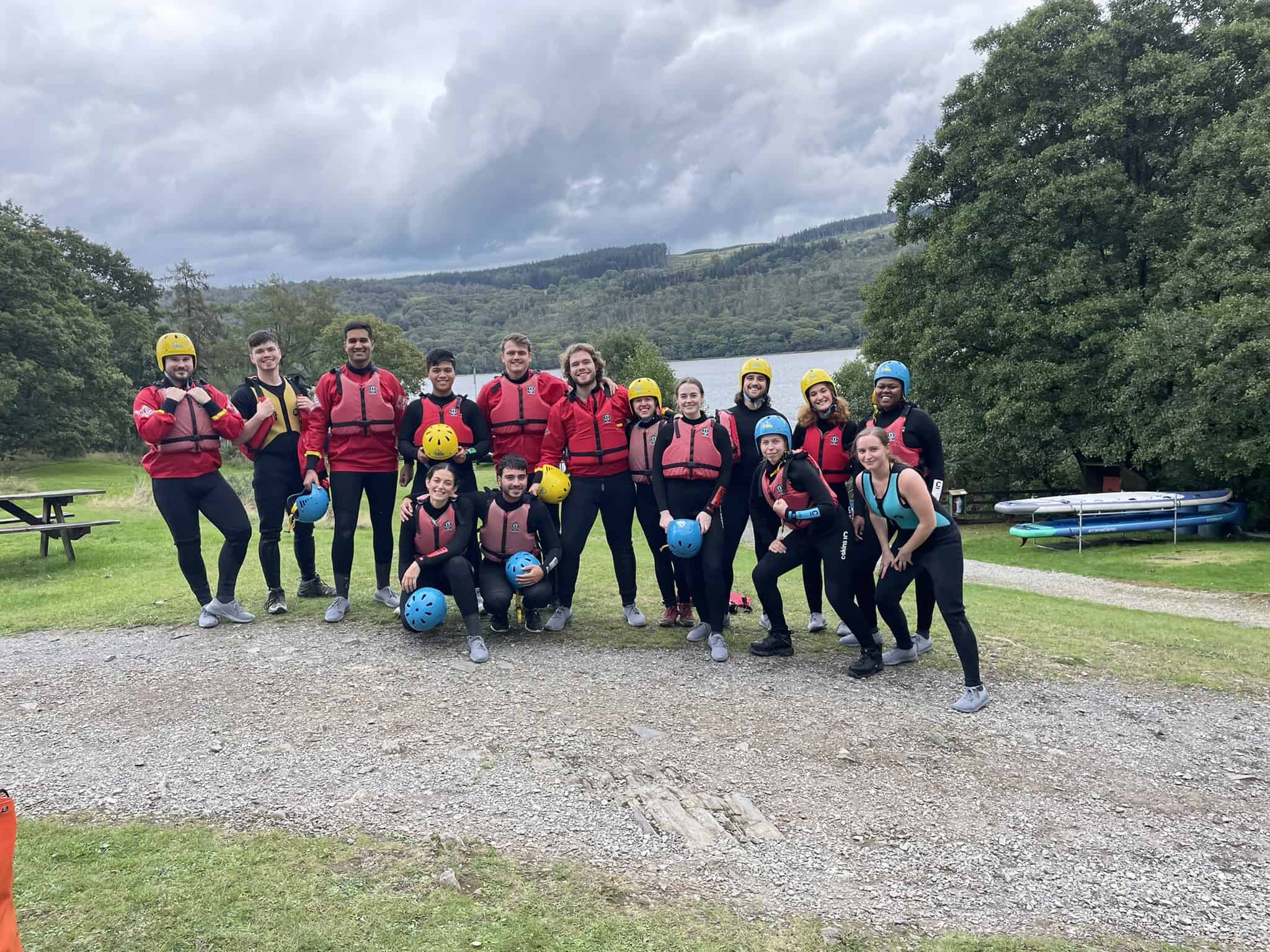 After a busy afternoon, the cohorts settled down for dinner and games in the centre.
On Tuesday, the 2021 cohort attended a workshop by Robin Henderson from MY Consultants who provided a day of training on Project Management and Leadership. Meanwhile, the 2020 cohort spent the day enjoying some water sports on Lake Coniston.
On Wednesday, the 2019 cohort arrived at the centre. The 2019/2020 cohorts attended a training session with Professor Ivan Wall who provided a Virtual Reality session on GMP (Good Manufacturing Practice) behaviors and ATMP (Advanced Therapy Medicinal Products) regulations, and Professor Liam Grover who provided a workshop on CE marking. Meanwhile, the 2021 cohort enjoyed a morning of gorge scrambling at nearby Church Beck.
In the afternoon, all of the cohorts took part in a fundraising challenge for DEBRA UK, which you can read about here.
The 2020/2021 cohort headed home that afternoon, and left the 2019 cohort to settle down for dinner and games night.
On Thursday, the 2019 cohort spent the day hiking, kayaking and gorge walking and enjoyed some quality time together.
Friday was departure day, so after breakfast the cohort headed home after a few days in the Lakes.